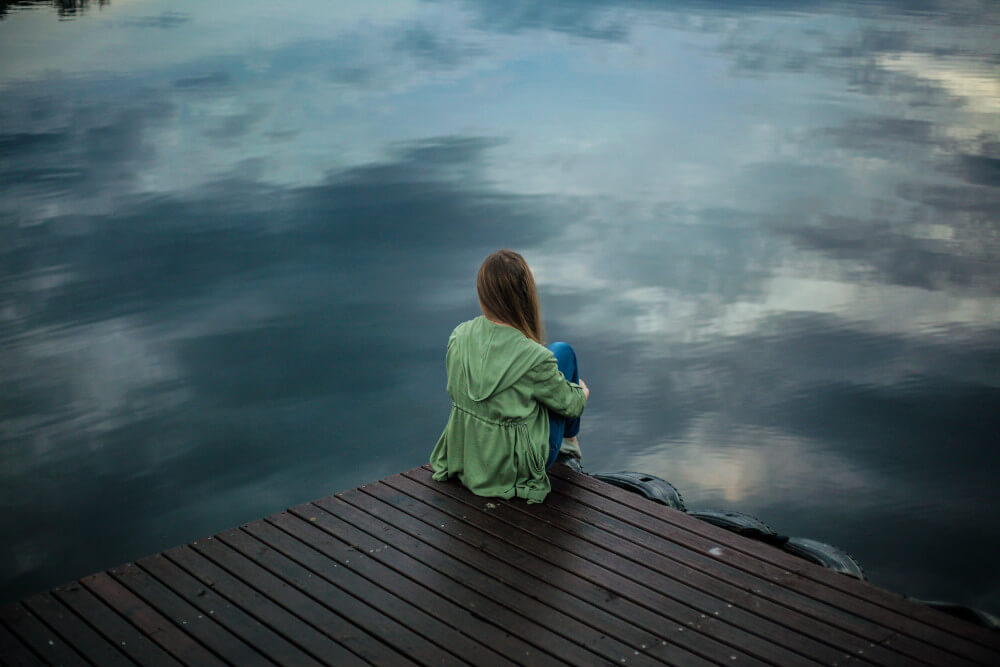 Why should I be ashamed of not being able to perform an orgasm with someone I've just met?
I've recently become single, and while this has opened up many exciting sexual experiences, I've also had sex deja vu.
In a few visits, a man has come every time, while I haven't. That's fine by me. Or not, I like sex. Could I wish for a partner who will push me as hard as I push him? Yes. But it takes time to get to know each other (both in a biblical and real sense).
His reaction got to me more. He said he had never had issues getting women to come. Never. So it had to be me.
So it was the same man who couldn't get it up when we first met, and I couldn't say it had never happened to me before, because it had. That we just took it easy, and it ended up succeeding anyway, was my reaction (as opposed to his).
What makes me ashamed of not being able to perform an orgasm with someone I just met, and him comforted when he can't perform one?
Because men in porn movies always stand with stiff daggers in headwinds when a willing lady lies in front of them, I could laugh and point everything I wanted from his limp cock if it fit. That the women "come" as soon as they are penetrated is another story.
Yes, we fake orgasms
Sadly, I believe the answer lies with my (hollow) sisters. According to a survey by Riksförbundet För Sexuell Upplysning, 56% of women have had an orgasm. It's not their fault, but the explanation is there.
Between 18 and 21, I was insecure and didn't think I was pretty, even though my breasts were 10 inches higher and my ass was tighter. I used to fake orgasms. Many. Because I had my first orgasm at 22. Alone. Vibrating. I was insecure and had no idea how it should feel. Ahhh'ed when it felt good. The best I got from porn. Orgasm, no.
The orgasm came when I finally understood it. When I stopped faking my orgasms, the men accused me. Men who had sex without foreplay and almost didn't touch the clitoris during intercourse were accused. Oral sex for women should be a barter for a blowjob.
My best friend is a great sexual role model. To many women, sex and sexual fantasies are still taboo. She recently told me she had her first orgasm four years ago. Shocked. How can one be sexually liberated without an orgasm?
It's difficult. Because you can't just do the same thing for 10 minutes and expect a result. Some never do.
According to a 2018 Aftonbladet study, 25% of women never have an orgasm. Like no other. A QUARTER OF WOMEN NEVER GOT THAT FAT FEELING THAT WE YOUNG'S LETTERBOXES TRYED TO DESCRIBE AS A VERY NICE AND BIG SNEEZ! With himself. And a third never get it. So it's me it's crazy about. A third of all women. The men I've been with have only slept with two-thirds. That's luck. I've had sex with 90% of those men with erection issues. These are the statistical differences.
The Joy Gap
Is it a real issue in a world on fire? If we ignore the whataboutism, it's a real issue because it adds to the list of things that women have to thank less for. The Pleasure Gap is an American concept. We have fewer orgasms because we are paid less and do more unpaid work at home.
And it's a real issue because women's orgasms are dismissed. On the other hand, the man's orgasm is vital. He almost didn't get out of it. And shame a man who can't see what happens next.
Shouldn't one just own one's orgasm? You must. When I'm alone, I'm very good at controlling my own orgasm. I've been here 5 times in one day. But it's difficult when it's shared. Especially if that person has no idea how to get a woman to come (just stick the dick in and out, does that work? Rubbing the clitoris hard. Bum! This includes how long it takes (an Ekstra Bladet sexologist thinks 20 minutes is accurate) and even how busy it is just coming (Oh, I just came, it was lovely, thank you!).
Having a selfish man with a stopwatch who does nothing to help does not help. It doesn't help that female genitalia are constantly described as mysterious and unique to each woman. Even if genital preferences differ, it's amusing that sex toy manufacturers have similar ranges. But who am I? Maybe some women enjoy clit hard masturbation. Someone has told them it's a good idea. But it isn't.
We won't end up in the icy box
If you are a man reading this column and are already searching for me on Facebook to send me a petty and insulting message, then I must stop you for two seconds before sending? Write to some former sexual partners and ask if you really made them come? I double dare you to ask if you're having sex with me. Probably because I'll be honest. And everyone else.
My best advice for men is to put more effort into it, but first: relax. If you don't want to make an effort, invite her. Don't let your insecurities affect another person.
I know women fake orgasms. Simpler. You will not smoke in the eerie "frigid woman" box, which men constantly threaten you with (His terrible ex is in it). Argh! ), because he is incompetent. We don't want to hurt a man's ego by pointing out his own incompetence, because women are taught to be empathic.
But the next time you ponder whether or not to moan him out so you can get on with your day, consider the women who came after you. Women who will be drawn with the same average experience, and who will be scorned and condemned if they do not come. If he asks again, you say "No". That is, men must be made aware that what they are doing is wrong if we are to close "The Pleasure Gap". In any case, they won't find out. They always come.