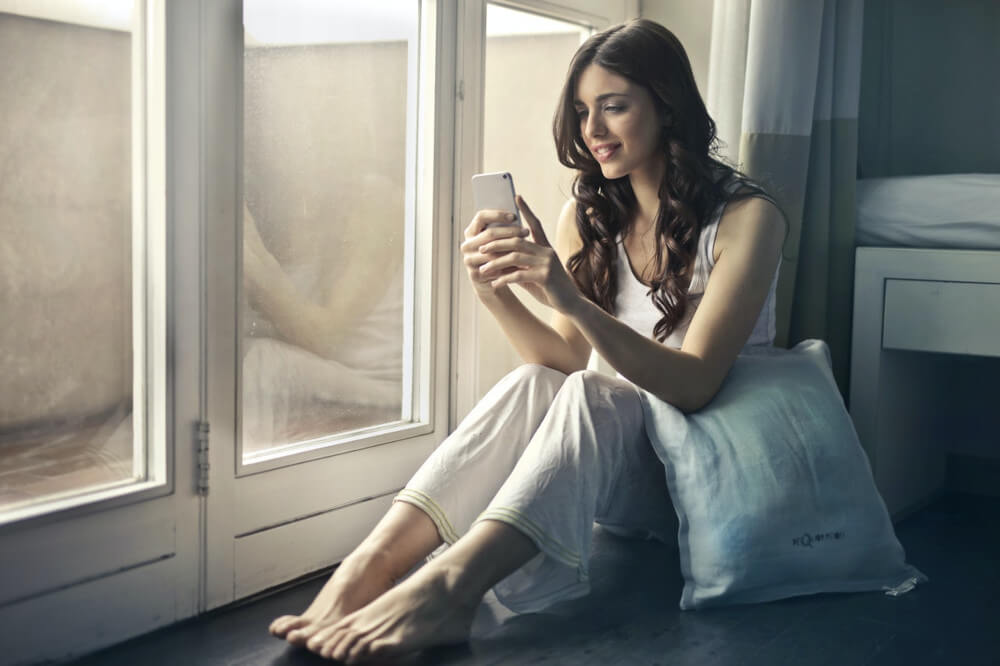 A secret smile and cheeky messages from your coworker can feel so alive and right, even if you are not ready to let your girlfriend down at home. Therapist Rikke Thuesen helps a client who is haunted by a work party.
She calls it "bizarre."
"He is my field. It's gone for me…"
Christine has come to therapy because she has an urgent issue she cannot discuss with anyone else – she is tense but ready, with clear eyes and red cheeks.
"Crazy as it sounds, I think I've fallen for a coworker… Cliché and teeny. It's possible to fall in love… Maybe she's bewitched, she says, waving her arms."
enchanted
"I have butterflies in my stomach, look at my phone, and am completely turned on in body and mind. I've never been in a relationship like this – there have been men I've liked and vice versa, and we've danced and flirted, but nothing like this."
Want to tell us what happened?
"We had Christmas lunch. And we talk a lot in the evenings – he doesn't work with me, so we don't see each other often, but when we do, that special look remains. I think he's a nice, smart, charming man, and we always have fun when we meet, but I never thought about it beyond that.
And then a message comes in the night after the party, saying it was nice to see me and wishing me a good time, and I replied nicely, and then vupti – within a week, I can't stop thinking about him. I daydream about him. So perfect. My mind is full of ways to get him on one hand. Where can we meet, if I'm late for work, or if I think of a task we can do together?
I imagine seducing him, making me valuable, so he has to work for it, while eating him with skin and hair and letting go of control. That it is deadly and if we live it out can be fatal, we write a lot together.
We're both in a relationship and don't want to risk it, but how do I put out the fire inside me? It's as if reason has vanished and the body has taken over. What's up? How do I regain self-control?"
What do you want?
"So…? I wish I could live this out without repercussions…"
4/10 choose a colleague
The dating site Victoria Milan asked over 5,000 female users (all in relationships) who made them have their first affair. Four out of ten women had their first affair with a coworker or boss.
Infidelity started with an online flirtation for 21% of women, and a night out with a stranger for 14%.
Okay, and how should that happen?
"I dunno… But you ask what I want…"
What if you lived it to the fullest?
"It could be just a meeting, then it could be redeemed and there could be peace…"
Or?
"Or else it makes you want more, and then it's a mess."
Risk your relationship for physical redemption.
"No… But I can't have both. I won't risk the relationship. But it's great to be turned on and interested in another human. It's very much alive."
Do you miss it?
"Yes, I do feel off, lifeless, both in general and in my relationship. It's nice, safe, and nice – but not very passionate or passionate."
Could you focus on that and ignore the colleague?
"That's probably the best course of action, but how?"
Christine realized she lacked passion, wildness, and lust in her life. As a result, her interior lacked play, dance, and fun. The colleague had started a fire and breathed into it, and she rediscovered herself through that contact.
While she still felt the attraction and energy between them, she decided to control it. Instead, she focused on connecting with her playful, passionate self, both in life and in relationships.
Also Read : Best Hens Night