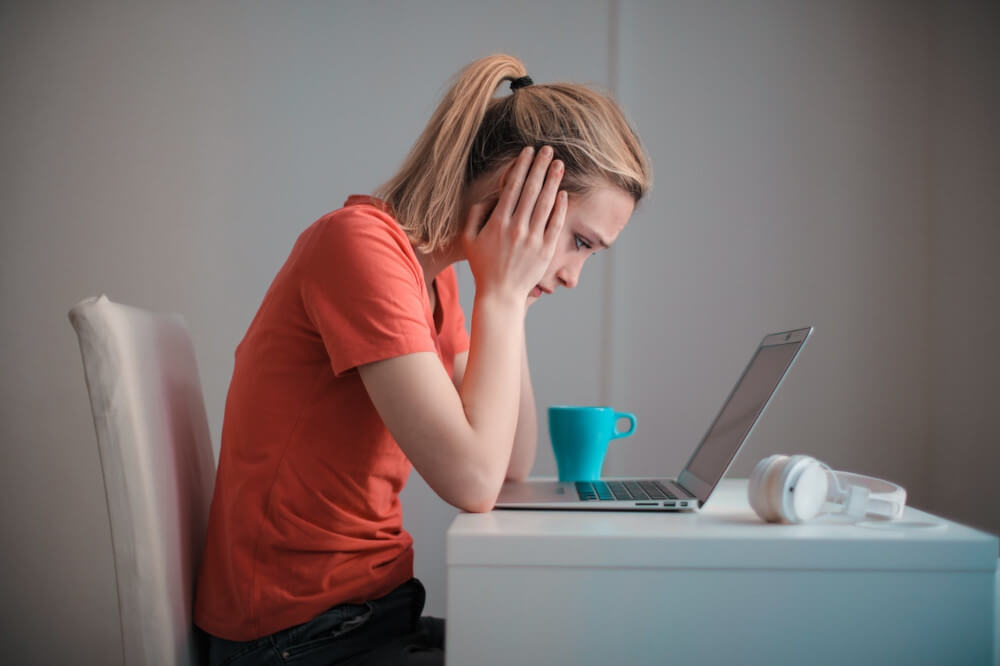 Is busyness a sign that the expectations of what we need to succeed in the 21st century must be settled? Read along as Daisy Lvendahl talks to a client who loves his life but feels overwhelmed.
Stine is a happy, mid-forties woman. She can't or won't change it, but she can't stand it sometimes. She is undecided whether to change something or accept a few palpitations during stressful days.
I can't help but mirror her. Because I've felt the same way. And it proves Stine is not alone. Career, health, children, family, relationships, travel, self-awareness and girlfriends are just a few of the choices she makes daily. Women who have a lot going on in their lives but sometimes feel overwhelmed.
Is it a fact of life or something to be changed? Some terms are not changeable. They are closer to something we adapt to. Sometimes very nice, sometimes less so.
"Just to be clear, I'm not stressed. My doctor checked me out and said I'm fine "Stine says across from me.
I smile and tell her I enjoy going to the doctor. Stine goes on:
"Maybe it's also about the New Year. I wish for a calmer year. Weekends where I just crash and want to hide in my duvet."
When I ask Stine what she thinks is wrong with crashing, she says:
"I think inaction is wrong. That is a waste of time."
We both look at her when she says that, because something in the words makes sense. We keep talking about the fear of stagnation and not being able to fully enjoy life.
"The constant need to do something drives me. That's all I need. It may feel like a strain."
As she says this, a tear forms.
I would be very wealthy if I had $50 for every woman I met who felt she had to do something to deserve happiness or love. In fact, I think Stine's thorn is right there. She must do something before she can be, she feels.
It's fine to desire. It's great to be hungry for life. It's great to be many things. So long as you can stop when it gets too much. That's why I talk to Stine about taking breaks and learning to let go. So I assign her a task.
"You must schedule time for nothing. Time to be. Time without goals, lists, or activities."
Seeing Stine again is easier. She adds:
"I was afraid of changing my life when I came here. But now I see things differently. I'm slowing. I'm just practicing to balance the intense. It matters."
5 ways to relax and reduce stress
1. Know your own cues
It's vital to learn your own signals so you know when you can handle the daily grind and when it's all too much. Your body is a great guide. If you're stressed, it'll tell you! When a healthy heartbeat becomes anxious. Respect yourself. I've heard all the arguments for ignoring your own signals. Nobody wins if you end up gasping for air every Saturday.
2. Keep making small changes
What you can do this month may not be the same next month. Many factors affect your energy. Instead of trying to create the perfect life plan, think of balance as the ability to say yes and no. Constantly take from you or fill up more. Then there are the weeks when you can't run, do yoga, talk to girlfriends, work through or go on dates. Some weeks, a simple walk after work is sufficient.
3. Bring yourself some peace of mind.
It's all a bit much for them. The heart beats too fast, the sleep is disturbed, and the headache appears. Then you look at the calendar and think, "I just have to wait a month." Stop! You've already made one. Take breaks when needed. Early bedtime. Take a half-day. Cancel your plans. Breathe. It's a life skill to pause.
4. Unspoken motivations
Most of us have something in our luggage that says, "You must finish." Never go to bed with a cluttered kitchen. If you're not on top, you're not enough. Get to know that voice. Whether it speaks lovingly and supports you in your everyday life or not, it is known. Making room in your life for the choices that make you happy brings you so much inner peace.
5. Be more free
I think we should all take a big bite out of life. That you can do so much and that wanting it all makes sense. To celebrate the 21st century woman, I'd like to pour a glass of wine and a bowl of cereal. But the second dish should also be your choice. No thank you for all that is too much and yes thank you for living your life at your own pace.
Recognize stress signs
Stress can cause headaches, abdominal pain, or frequent infections. It can also cause mental symptoms like fatigue, lethargy, difficulty sleeping, and irritability. However, these symptoms can be caused by other things, so if they persist, see a doctor. It's crucial to understand that being stressed or tired is harmless. So long as it calms down.